GET TO KNOW THE GEMS THAT MAKE US CLEAN & BRIGHT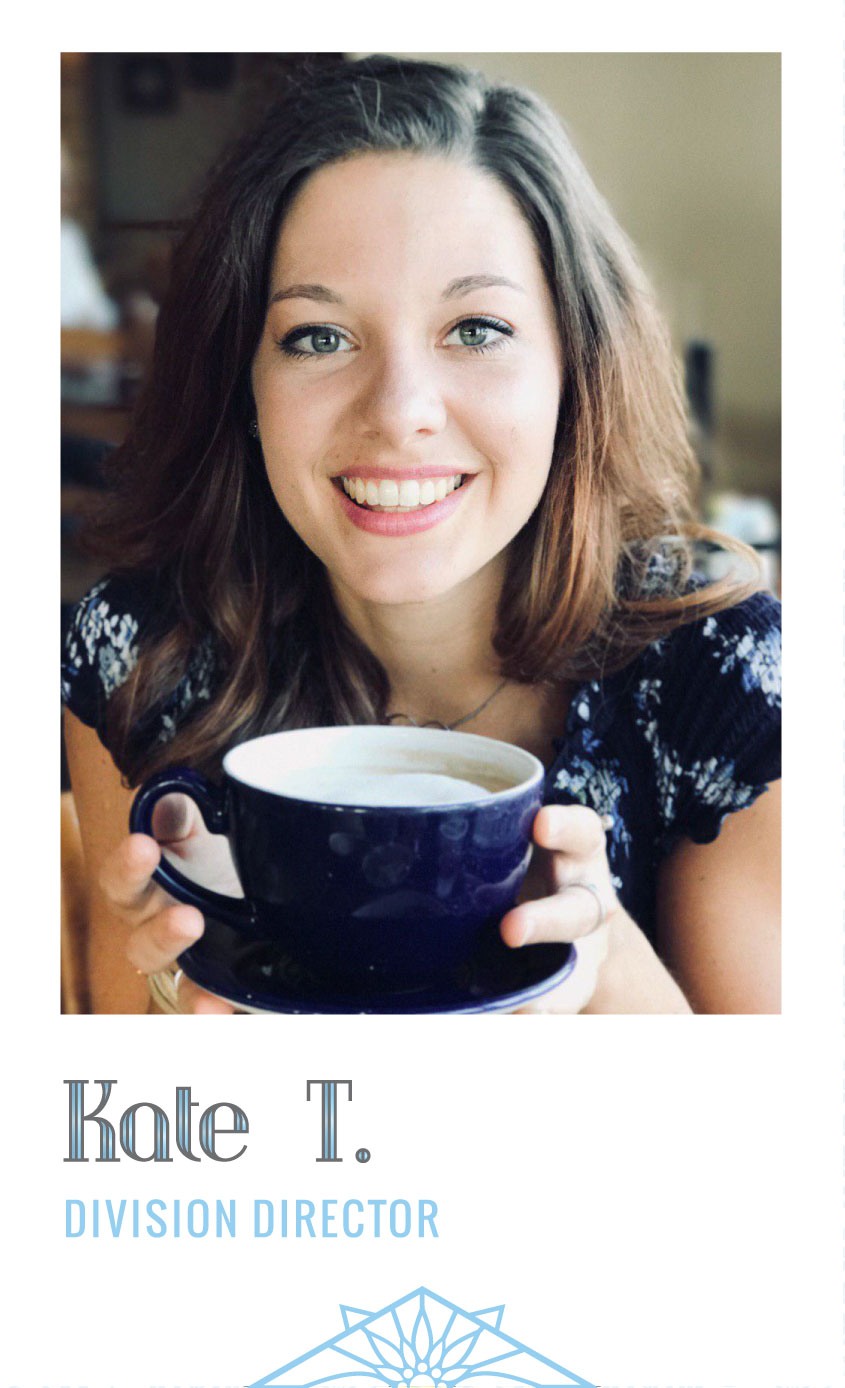 Before working for Edelweiss: I've done everything from working for non-profit organizations, to teaching music, nannying, office admin/customer service – and the list goes on! I'm happiest when I'm organizing, creating, and tackling a big project.
Favorite part of her job: Making a customer happy. I truly believe that a clean and organized home is one of the greatest gifts we can give.
When I'm not cleaning: I'm working out, camping, swimming, hiking, and staying active!
Something you may not know about Kate: I'm a twin! My twin sis is the greatest thing that has ever happened to me (well, tied for marrying my handsome hubby Grant….)
Favorite Quote: "Anything worth doing is worth doing well." -Thompson 
Before working for Edelweiss: I managed a kitchen and fed lots of people! I love cooking food for people. More recently I have been pursuing a Business Degree
Favorite part of her job: Getting to meet amazing people, see their homes, and how unique every house is.
When I'm not cleaning: I like to read on just about any topic and to have conversations with people on significant issues.
Something you may not know about Rebekah: I am a south paw through and through…except when using scissors.
Favorite Quote: "I've learned that people will forget what you said, people will forget what you did, but people will never forget how you made them feel."– Maya Angelou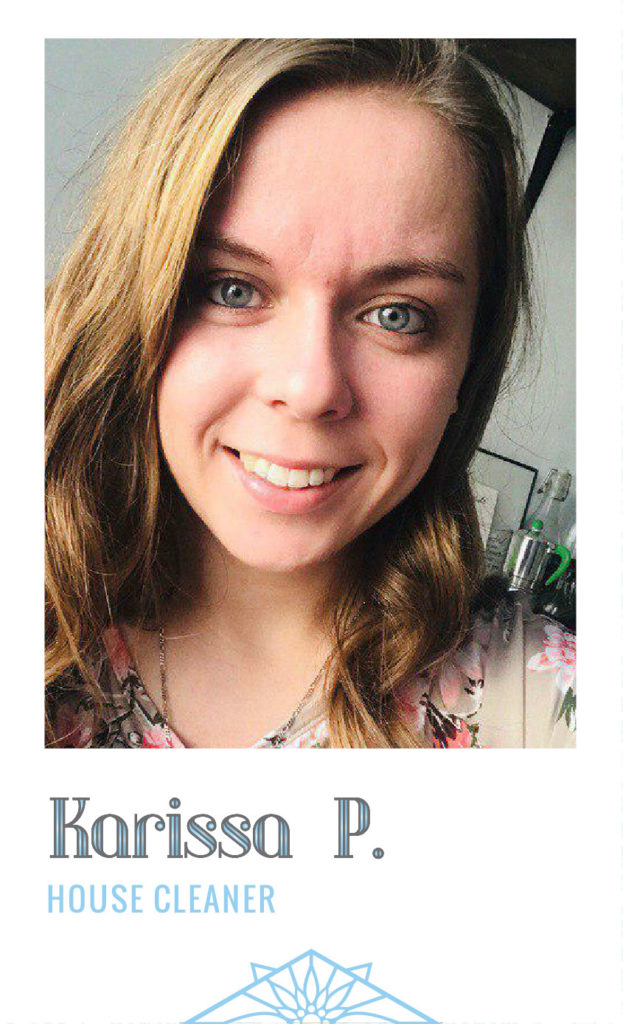 Before working for Edelweiss: I worked for a family in my Church who have 8 kids. I was a Mother's helper, so did lots of laundry, cooking, cleaning, and whatever else needed to be done around the house, (including helping with some of the younger girl's school work. I also currently have another job working at a grocery store called Esh's. I work in the cooler; stocking, organizing and making things looks nice. I love doing that, as well!
Favorite part of my job: I love the fact that cleaning is a rewarding job! I love seeing everything come together, and walking out of a clean home, knowing I did my best, and that it's going to make someone happy! I also love seeing how other people decorate their spaces. I can get some good ideas for my future home! 🙂
When I'm not cleaning: I am most likely working at my other job. 🙂 However, in my spare time, you could find me singing and playing my guitar, reading, journaling, or hanging out with the team of people I am involved in ministry with from my Church.
Something you may not know about me: A few things would be:




1. I am the second in a family of 7.




2. I play the piano, and violin, and have been teaching myself the guitar.




3. I went to Ghana, Africa for 10 days in April of 2018. I loved it there and would love to go back someday!
Favorite Quote: "What is the secret to great living? Entire separation to Christ and devotion to Him. Thus speaks every man and woman whose life has made more than a passing flicker in the spiritual realm. It is the life that has no time for trifling that counts." ~Amy Carmichael~
Before working for Edelweiss:




I worked as a teacher, tutor, nanny, and in-home childcare provider. Can you tell I enjoy kids?
Favorite part of her job:




I really enjoy housework and cleaning in general, and I like the satisfaction of seeing the results of a job well done. I also enjoy working alongside the other ladies since they are truly friends and not just coworkers!
When I'm not cleaning:




I journal, go on walks, watercolor, or spend time with my church family. I also enjoy cooking different dishes from around the world.
Something you may not know about Kelsi:




Even though I love a beautiful green landscape, I really enjoy the desert as well. I grew up in New Mexico on Route 66 for nine years, and also lived in the Middle East for several weeks.
Favorite Quote:




"If you look at the world, you'll be distressed. If you look within, you'll be depressed. If you look at God, you'll be at rest."




-Corrie ten Boom
We are currently seeking part-time employees who are quick but thorough workers, as well as passionate about cleanliness, health, and customer service that is above-and-beyond. If you think this describes you, please reach out!